Living Wills and the COVID-19 Pandemic: What Do You Need to Know?
The novel coronavirus (COVID-19) pandemic has caused unprecedented changes to our way of life, and it has caused many people to think carefully about their life plans. In particular, the risk of facing serious – or even fatal – complications in the event of a COVID-19 diagnosis is leading many people to make sure that their living wills adequately address the risks associated with the COVID-19 crisis.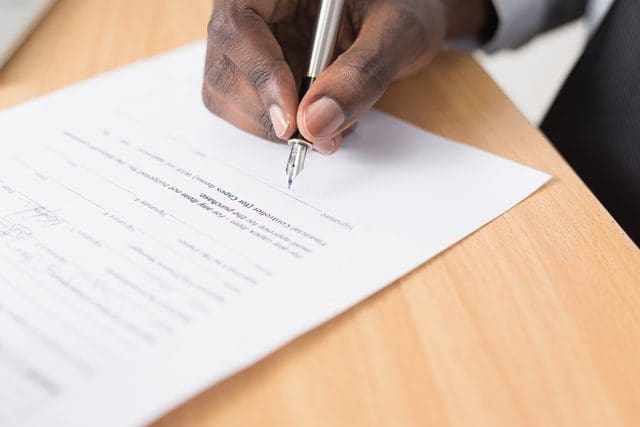 A living will is not what most people think. When most people think of a will, they are thinking of a "last will." This is the document used to distribute assets (and address various other estate-related issues) after death. A "living will" is a document that is used to address healthcare-related needs during a person's lifetime.
Living Wills specify individuals' desires with regard to life-sustaining treatment in the event that they become incapacitated and are unable to communicate with their doctors. This would include, for example, contracting COVID-19 and needing to be placed on a ventilator. Section 765.302 of the Florida Statutes states:
"Any competent adult may, at any time, make a living will or written declaration and direct the providing, withholding, or withdrawal of life-prolonging procedures in the event that such person has a terminal condition, has an end-stage condition, or is in a persistent vegetative state."
Typically, living wills are written broadly, and the Florida Statutes even provide a sample living will form that addresses the need for life-sustaining treatment in general. This approach is intended to ensure that a person's living will applies in as many circumstances as possible, and it works in most cases. However, with the unique aspects of the COVID-19 pandemic, including the potential for hospital bed and ventilator shortages, many people are finding it desirable to add provisions to their living wills that relate specifically to the possibility of a COVID-19 diagnosis.
If I Am Diagnosed with COVID-19, Will My Living Will Apply?
Generally speaking, there are two conditions that must be met in order for a living will to apply. These are (i) incapacitation, and (ii) being diagnosed with one of the following:
A terminal condition,
An "end-stage" condition, or
A persistent vegetative state.
As a result, whether a COVID-19 diagnosis will require consideration of a person's living will depend on the particular facts and circumstances involved. In the vast majority of cases, COVID-19 is not life-threatening; and, in these cases, patients' living wills are not going to be relevant. However, if you or a loved one suffers serious, life-threatening complications and becomes unable to communicate, then having a living will that provides clear direction could prove essential to avoiding difficult decisions about life-sustaining care.
Discuss Your Living Will with Florida Life Planning Attorney Mark F. Moss
If you have questions about preparing a living will (or updating your current living will) during the COVID-19 pandemic, Florida life planning attorney Mark F. Moss can explain everything you need to know. To schedule a confidential consultation at your convenience, call us at 904-329-7242 or tell us how we can help online today.