Elder law refers to the branch of law that concerns Americans over the age of 65. As we age, certain issues that were not necessarily in focus during our youth become important, sometimes more important than we imagined they could. For example, questions about your retirement plan might come to the forefront of your mind or you might begin to think seriously about planning your estate.
At Law Offices of Mark F. Moss, we understand the unique issues that older Americans face. We handle every client's case with sensitivity and respect each individual deserves.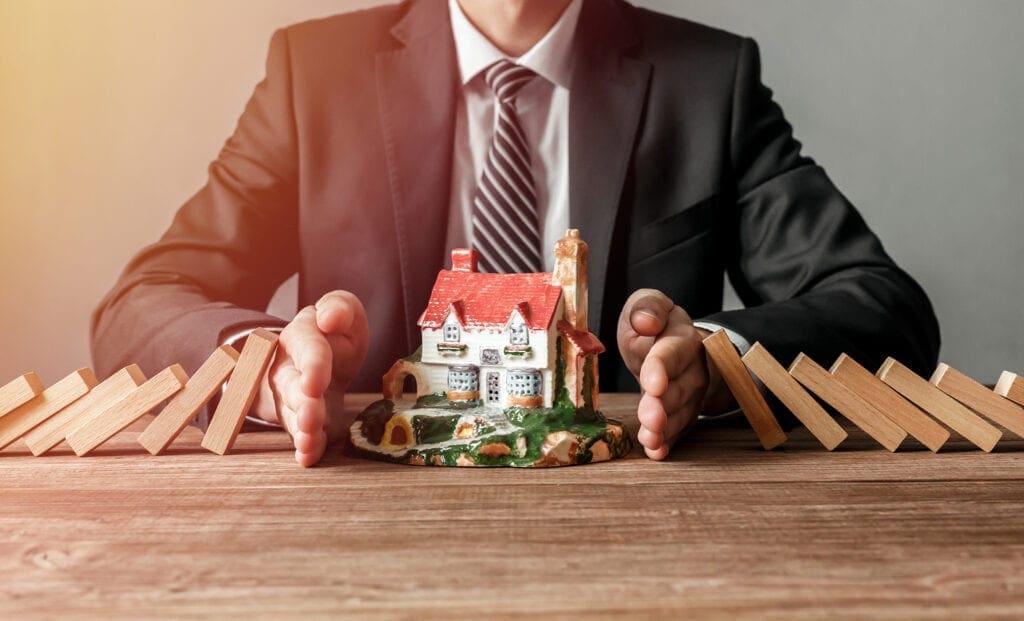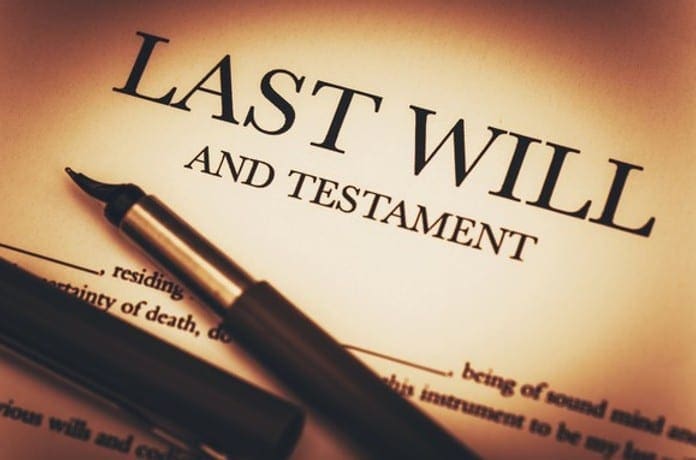 What Does an Elder Law Attorney Do?
An elder law attorney focuses on the diverse legal needs of people over the age of 65, including Baby Boomers. There are three main branches of elder law:
Life planning and administration, which includes the creation of wills, trusts, and the naming of beneficiaries of your estate. This includes probate law, which is the branch of law dedicated to distributing an individual's assets to his or her beneficiaries after he or she passes.
Guardianship, which covers all issues related to fiduciary administration, conservatorship, and power of attorney. Related issues include living wills, designating a guardian before the need for one arises, and HIPAA releases.
Issues related to Medicaid, end-of-life planning, long-term care, and Social Security benefits. This includes advocating for nursing home residents' rights and investigating claims of elder abuse in long-term care facilities.
In many cases, these branches intersect. Whether you find yourself facing multiple legal issues or you simply need professional guidance as you begin the process of planning your estate, enlist the help of an experienced elder law attorney. Do not attempt to manage your legal needs on your own. We can help you understand the terms you are facing and guide you toward solutions that work for you.
Who Needs to Hire an Elder Law Attorney?
Anyone with unique family and/or financial situations should hire an elder law attorney. State laws are exact about what can and can't be in a will, trust, advanced medical directive, or financial power of attorney. They also dictate who can act as personal representative, trustee, health care surrogate, or attorney-in-fact. Though there are many forms for elder law issues which can be found on the internet, due to the complexity and exactness of state laws, an elder law attorney will help you avoid costly mistakes.
Elder Issues are a Hot Topic in Florida
People over the age of 65 make up more than 20 percent of Florida's population (based on 2019 numbers from the US Census Bureau). Because this age group comprises such a significant portion of the state's population, it is important for Florida law firms to equip themselves to properly handle these issues. At Law Offices of Mark F. Moss, we have the knowledge and experience to confidently handle your legal needs. The following elder issues are examples of the many elder law areas we help Floridians with every day.
Power of attorney can be one of two forms, general and durable. A general power of attorney has the authority to conduct legal business on your behalf, whereas a durable power of attorney allows them to conduct business on your behalf should you become ill or otherwise incapacitated.
Guardianship (Conservatorship)
If no pre-planning, such as a disability plan, was done before a person is incapacitated, a family member or friend must go before a court and request a guardian be appointed on the incapacitated person's behalf. It is often called "living probate" as the court supervises the process of administering the incapacitated estate, rather than a predetermined executor or power of attorney. Law Offices of Mark F. Moss can help you and your family navigate guardianship and will work for the best possible outcome for everyone involved.
Florida attorneys with a focus in elder law can help determine what kind of assisted living arrangement will best suit you as you get older. For some, hiring an in-home assistant suffices, while others will need to transition from in-home living to a nursing home facility. Law Offices of Mark F. Moss can assist in planning for expenses associated with long-term care and how to structure possessions and assets for these expenses.
How Elder Law Attorneys Can Help You
Our attorneys who practice the many areas of elder law can break down the timelines, deadlines, legal terms, and variables you may find yourself facing as you approach the issues listed above. We can also provide you with quality legal advice developed by examining your case's circumstances.
When you work with the  team at Law Offices of Mark F. Moss, your goals are the most important component of our relationship. Your estate is your legacy. Your healthcare is a vital concern. You have the right to seek recourse. All these need protections and we passionately fight for and protect your rights as elder law attorneys.
Complimentary Consultation
Because Life is Complicated Enough®
Legal planning later in life can be overwhelming and confusing, with required legal documents varying state to state. We recognize the unique position that older Americans have in society and the challenges they often face.
During your consultation, we will examine the details of your case and advise you about the next legal steps to take. For quality legal counsel as you work through your elder law issues, contact Law Offices of Mark F. Moss.
Medicaid Program Benefits
Medicaid is the federal government program that provides low income individuals with health care. The Medicaid program differs slightly from state to state. If you are currently receiving Medicaid benefits or anticipate needing them in the future, it is important that you understand what the Medicaid program requires of its applicants and recipients.
Attorney Mark Moss can help you with your Medicaid needs. As the firm's resident life planning and probate attorney, he has the knowledge and experience to answer any questions you have about planning for your financial and healthcare-related future.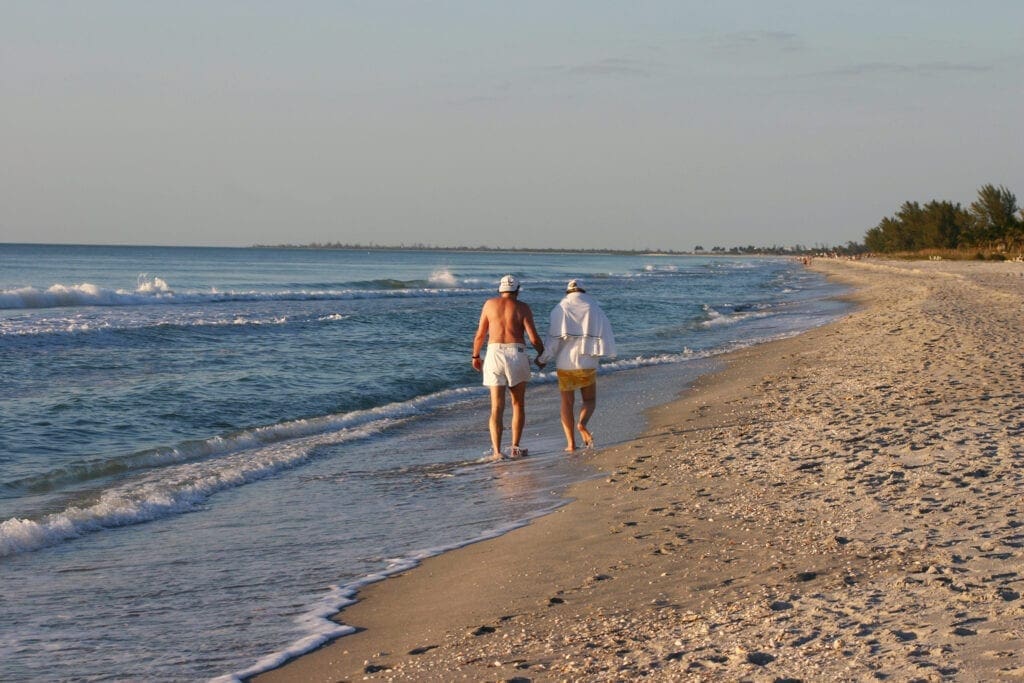 Florida Medicaid Planning Attorneys
In Florida, the Florida Medicaid Institutionalized Care Program (ICP) can help you offset the high costs of living in a long-term care facility. To qualify for this program, applicants must meet the following requirements:
Be 65 years old or older or meet Social Security's criteria to be considered disabled.
Be a Florida resident.
Be determined to need long-term care in a nursing home.
Be placed in a long-term care facility that participates in the ICP program.
Have assets and income within the program's limit. These assets may not be worth more than $2,000 for an individual or $3,000 for a couple and may include trusts, life insurance policies of up to $2,500 ($1,500 for SSI recipients), stocks, bonds, and real estate other than the individual's home. Certain assets, such as the individual's home and irrevocable burial funds of up to $2,500, are not considered for this asset limit.
Have a Social Security number and be a United States citizen or a qualified non-citizen.
There are other requirements for applicants as well that Mr. Moss can go over with you when you work with him to determine your Medicaid eligibility. If you qualify, he can submit your application on your behalf and advocate for you to obtain this coverage.
If you qualify for this program, it will not cover all of your long-term care expenses. Instead, it covers the approved rate for your facility after you have paid your portion of the bill. The portion that you pay is determined by examining your income and assets to determine an amount that you can afford to pay for your care.
Contact Us Today About Medicaid Planning
Complimentary Consultation
Because Life is Complicated Enough®
When you are facing the possibility of spending time in a long-term care facility, you may feel overwhelmed with the costs of this type of care. Do not feel like you can't get the care you need simply because you can't afford it.
Medicaid's ICP for Florida residents can help you get the care you need by providing you with coverage for its cost.
To learn more about using Medicaid to pay for your nursing home care, contact Law Offices of Mark F. Moss today to schedule your complimentary consultation with our firm. During this consultation, we will answer any questions you have and advise you about the next steps to take with your Medicaid application.
What is Medicaid Planning?
Facing the prospect of steep long-term care costs can be quite the shock. Medicaid planning (also known as long-term care planning) is essentially the process of shifting assets from 'unprotected' to 'protected', legally and ethically. Or converting unprotected assets into an income stream to qualify for Medicaid benefits that will substantially assist with the large costs of long-term care and preserving assets for the well/community spouse.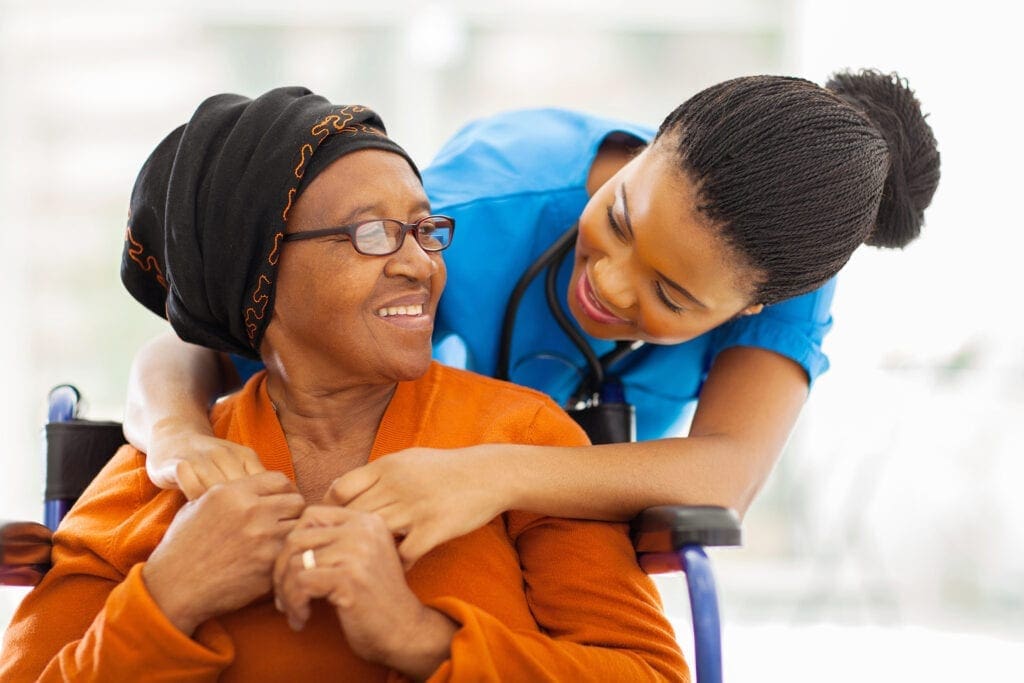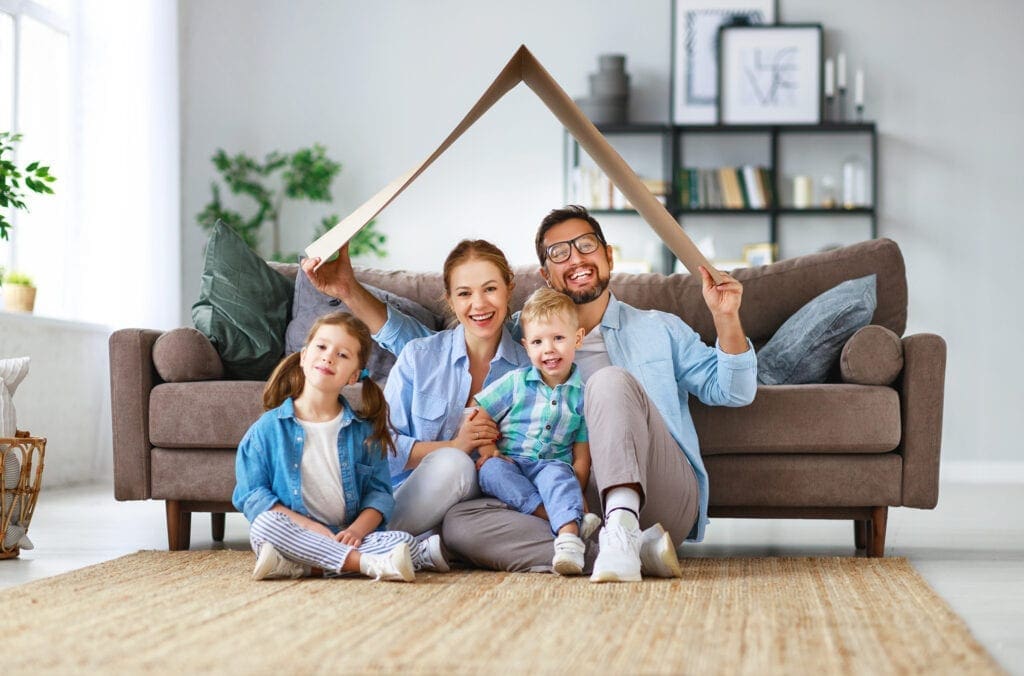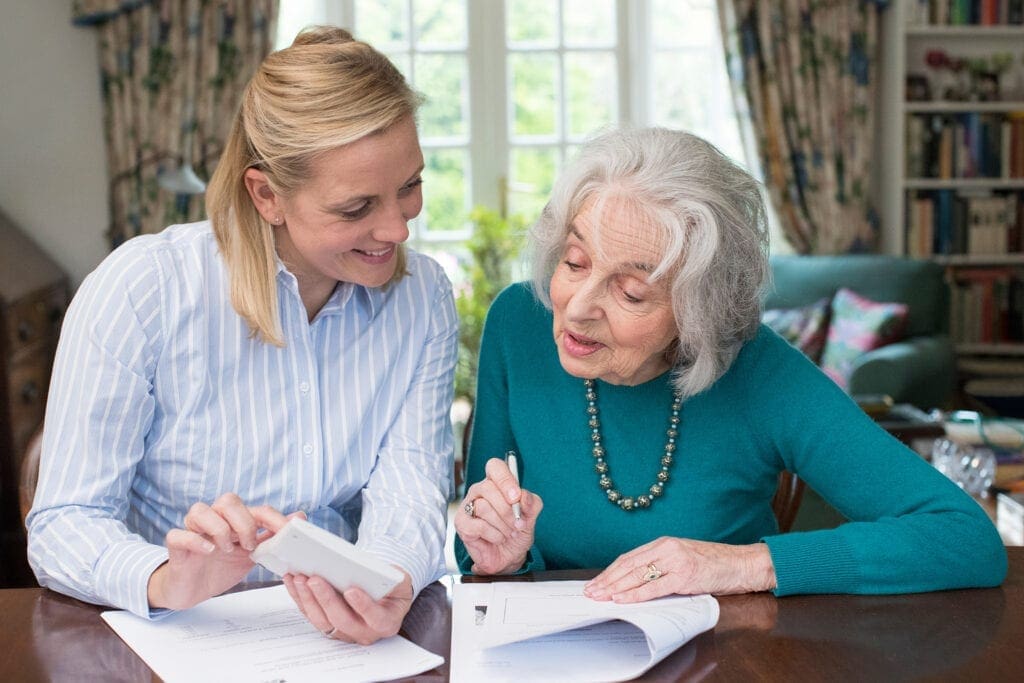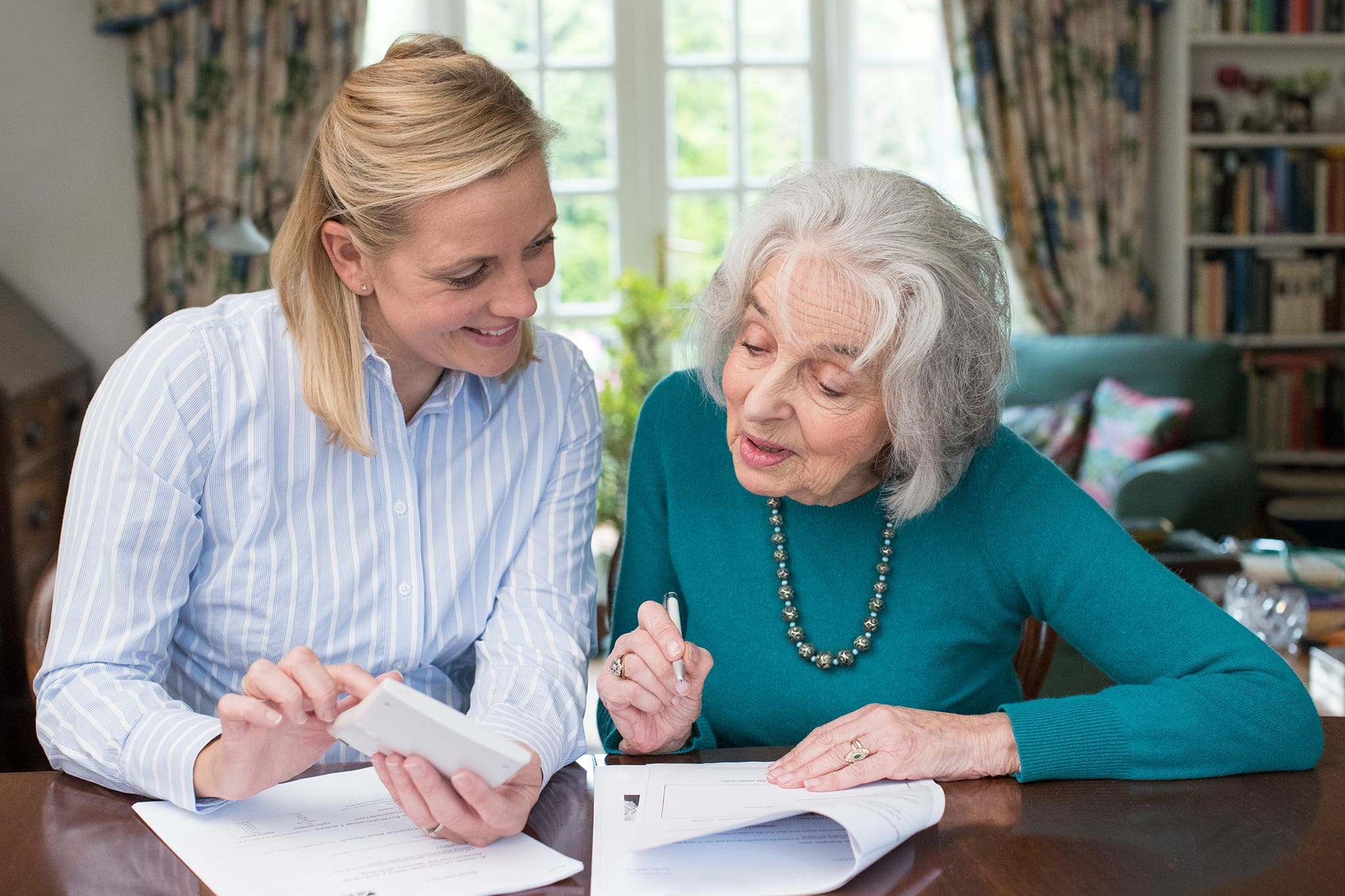 From hiring an aid to paying for assisted living facilities (ALF) or skilled nursing home care, a few years of long-term care can completely decimate the living savings of most Floridians.
Our goal is to qualify for Medicaid so that Medicaid will pay the bulk of your long-term care costs. This allows you to pass as much wealth onto your heirs as possible by utilizing a number of strategies. In addition, we can review and amend your will, revocable or irrevocable trusts, and other planning components to minimize or avoid probate and best meet your life planning needs.
Won't Medicare be Enough?
Much to the surprise of many, Medicare only covers short-term care and a lifetime benefit for a maximum of 100 days for rehab or skilled nursing. This coverage is triggered by a hospital admission for at least three (3) days.
The intention is to provide skilled/rehabilitative care. Medicare only pays the first twenty (20) days in full. For the next 80 days, you pay $176/day as a copay (according to 2020 numbers).
After the 100 days are used, patients will need to i) pay out of pocket, ii) utilizing long-term-care insurance, or iii) qualify for Medicaid's Institutional Care Program (ICP). There is where an experienced Medicaid-planning attorney helps.
Our goal is to empower our clients. Medicaid planning involves a number of issues that overlap or intersect with your life planning documents. It is essential to have your estate planning documents (i.e., advanced directives, durable power of attorney, revocable living trusts, last will and testament) reviewed by your elder law attorney.
Special provisions must be included in your life planning documents. If they are not present, this will create unnecessary and avoidable obstacles for your Medicaid attorney. In addition to Medicaid and life planning, we can also assist our clients with other elder law matters such as navigating the probate process, estate or trust litigation, and initiating a guardianship proceeding.
Frequently Asked Questions Regarding Elder Law
Elder law is the technical term used to describe the area of law that addresses the legal needs pertaining to the aging population. Law Offices of Mark F. Moss can help with issues affecting aging citizens that may include healthcare, life planning, long term care planning, guardianship, probate, and long-term care planning.
Senior citizens often face unique issues that require effective management to prevent the elderly from being taken advantage of. If you are seeking to acquire sound healthcare, draft a will, gain a guardian, or obtain federal benefits, you may need the Law Offices of Mark F. Moss.
No. Medicare is a federal program that affords the medical expenses of aged citizens with little to no income. In medical cases involving care in a long-term care hospital, care provided by nursing home facilities, home health services and hospice, Medicare will cover expenses. Long-term care, however, usually refers to services that are provided to help others with everyday activities, such as walking, bathing, dressing, sitting and eating. Because these needs are not medical needs, Medicare does not cover long-term care expenses.
Long-term Care Insurance (LTC) is an insurance policy that covers long-term care expenses that are typically not covered by federal programs, such as Medicaid and Medicare. If you are interested in LTC Insurance,  we can assist you with finding the appropriate policy for your level of needs.
Long-term care can be expensive, but there are creative ways to afford such expenses. Popular sources include life insurance, annuities, reverse mortgages, savings and retirement funds. If you are unsure if you or your loved one is able to afford long-term care services, you may wish to consider contacting an elder law attorney or your financial planner for assistance.
As a general principle, it is best to begin the elder law planning process as soon as possible. However, we have found that aging citizens between the ages of 65 and 70 are the most vulnerable and should begin executing their elder law plan. An elder law attorney can help you navigate elder law planning for your unique circumstance.
If it is determined that you exceed the amount of income that is needed for Medicare long-term care services, you may qualify with a Qualified Income Trust (QIT). This QIT allows individuals (who may otherwise not qualify for Medicaid) to rely on Medicaid benefits. Recipients are required to pay/transfer a specific amount of their income into a separate trust account for the full duration that they receive Medicaid benefits. To learn more about how a Qualified Income Trust works, you should contact a Medicaid attorney in Florida.
It depends on the amount of equity in your home. If your home has equity of $595,000 or less (as of January 2020) at the time of your application, then your home will not be included as an asset for Medicaid qualification purposes. If your home has equity higher than $595,000 at the time of your application, then it will be accounted for as an asset during the Medicaid qualification process.
Many people obtain divorces with the goal of making the ill spouse eligible for Medicaid. This tactic is not always successful. During a divorce, a judge will consider the financial state of both individuals in the marriage, including needs, income and expenditures in order to determine how the marital property will be distributed. In some cases, such equitable distribution ends in the ill spouse still possessing funds that exceed the maximum limit required for Medicaid recipients. As such, it is best to consult with a divorce attorney that is well-versed in Medicaid services before making the decision to divorce for the sole benefit of federal aid.
Both Medicare and Medicaid are federal programs that provide aid for medical needs. Medicare is an insurance program for citizens that are at least 65 years old. Meanwhile, Medicaid is an assistance program that affords the basic medical needs for people with little to no income. People of all ages can apply for Medicaid.
Yes. There are specific income requirements to be considered eligible for Medicaid in the first place. If you are approved, it is because the state deems that your level of income (against your level of expenditures) requires additional assistance for medical expenses.
Complimentary Consultation
Because Life is Complicated Enough®
Complimentary Consultations
Various Forms of Payment Accepted
Weekend and Evening Appointments Available