Mr. Moss is a transplant to Jacksonville, Florida, but happily calls it home.Born in Indianapolis, Indiana, Mark grew up in Carmel. He knew from an early age that the practice of law was for him. He obtained his Bachelor's Degree in 2012 with a Bachelor of Science in Criminal Justice, and a double minor in Political Science and Sociology.
After graduating from Indiana University, Mark moved south to Jacksonville to attend Florida Coastal School of Law. During law school, Mark achieved honors while in law school and graduated Cum Laude, ranking in the top 13% of his class. While obtaining his Juris Doctor, Mark gained invaluable experience working for a professional sporting association, multiple Florida-based law firms, and global corporations.
Mark served on the Board of Directors for Riverside Avondale Preservation (RAP), as the Governance Chair. He currently serves on the Alumni Board of Directors for Florida Coastal School of Law.
When not working, Mark enjoys spending time with his wife Dana, two sons Cooper and Hudson, and dogs Zeus and Atlas.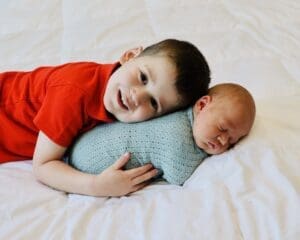 BAR ADMISSIONS
HONORS, RECOGNITION & PUBLICATIONS
Business Law Certificate
Multiple Book Awards recognizing his accomplishment of receiving the highest grade in each of those classes
Obamacare's Effect on Small Businesses, THE STUDENT APPEAL, (Aug. 18, 2014)
EDUCATION
Florida Coastal School of Law, J.D

Cum laude
Staff Editor of the Florida Coastal Law Review

Indiana University

College of Arts and Sciences, B.S. - Criminal Justice​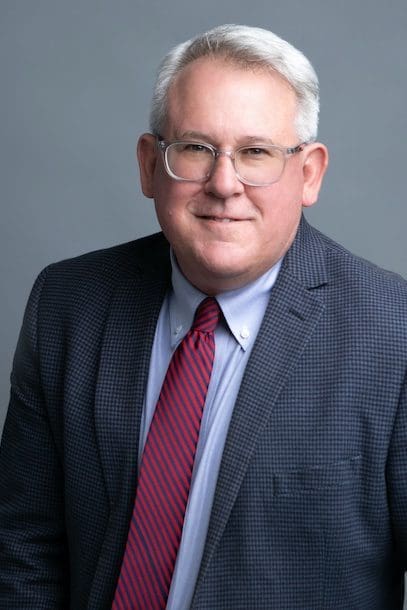 Jeffrey Totty grew up in Jacksonville, Florida; attending Stanton College Preparatory School and Robert E. Lee High School. He graduated from the University of Georgia in 1995 with a Bachelor of Arts in Comparative Literature. He graduated in 2000, cum laude, from Thomas M. Cooley Law School in Michigan, where he served as Associate Editor of the Cooley Law Review. He started his law practice in New York City in 2001 prior to relocating to Jacksonville in 2004; becoming a member of the Florida bar the same year. He became licensed in Georgia in 2007.
Jeffrey's primary areas of practice have included civil litigation and transactional law. He started his practice as an Agency Attorney at the New York City Department of Homeless Services, then later joined the boutique litigation firm of Renzulli, Pisciotti and Renzulli in Manhattan where he defended products liability cases in state and federal courts nationally. He served as a visiting professor at the Florida Coastal School of Law from 2011 to 2013 teaching primarily litigation skills courses such as Pre-Trial Litigation Drafting and Deposition Techniques.
Most recently, Jeffrey served as general counsel to two successful companies, Alliance and Associates Financial Services, Inc., an all-lines insurance agency, and Applied Business Solutions, Inc., a professional employer organization. As general counsel, he managed the companies' legal departments and was responsible for commercial transactions, contract review, and various matters related to litigation and litigation prevention.
Jeffrey has now returned to private practice and focuses exclusively on elder law matters including estate planning, probate, and guardianships. He joins the Law Office of Mark F. Moss with over 20 years of litigation and transactional experience. When not working, he enjoys his time spent with his two children and their two cats.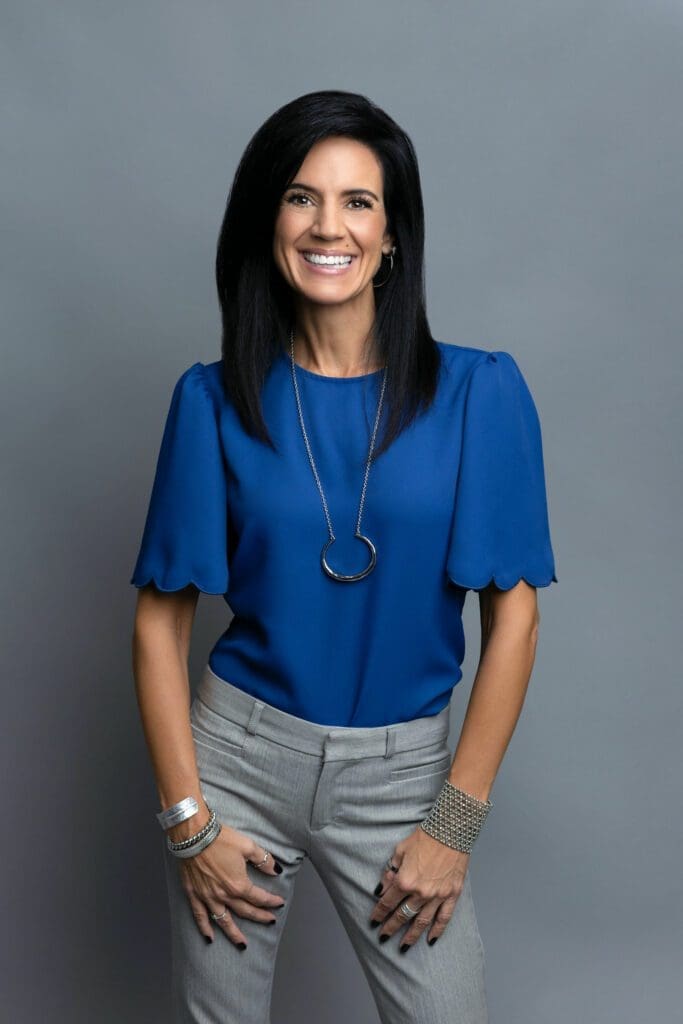 Office Manager/Executive Legal Assistant
Tina Chandler was born, but not raised in Lafayette, Louisiana... it is truly where her heart calls home. Tina has moved every 3 years of her life as she was part of a Military Family.
Tina feels extremely blessed and is a proud mama to three amazing, kind, fun-loving, smart, resilient kids. Her oldest sweet boy, Caleb (22), is a graduate from Texas A&M and a pilot in the United States Air Force. Her second is her only sweet baby girl, Camryn (20). She is a junior at Florida State on a full-tuition scholarship! House and heart proudly divided - Go Aggies and Go Noles! Her youngest sweet boy, Cason (10), is a fifth grader at Freedom Crossing Academy, he enjoys playing flag football, Jiu-jitsu, and loves to learn about history!
Tina has loved every moment of being a domestic engineer: volunteering in multiple capacities and being the biggest fan to her 3 kids the past 20 years!
She enjoys all things surrounded around making memories that will last a lifetime... from the simple "mom"ents in life to the big events!
Knowing in her heart the absolute importance of family, she is excited and enthusiastic to assist Mark, clients, and their families uncomplicate their life - Because Life is Complicated Enough!®️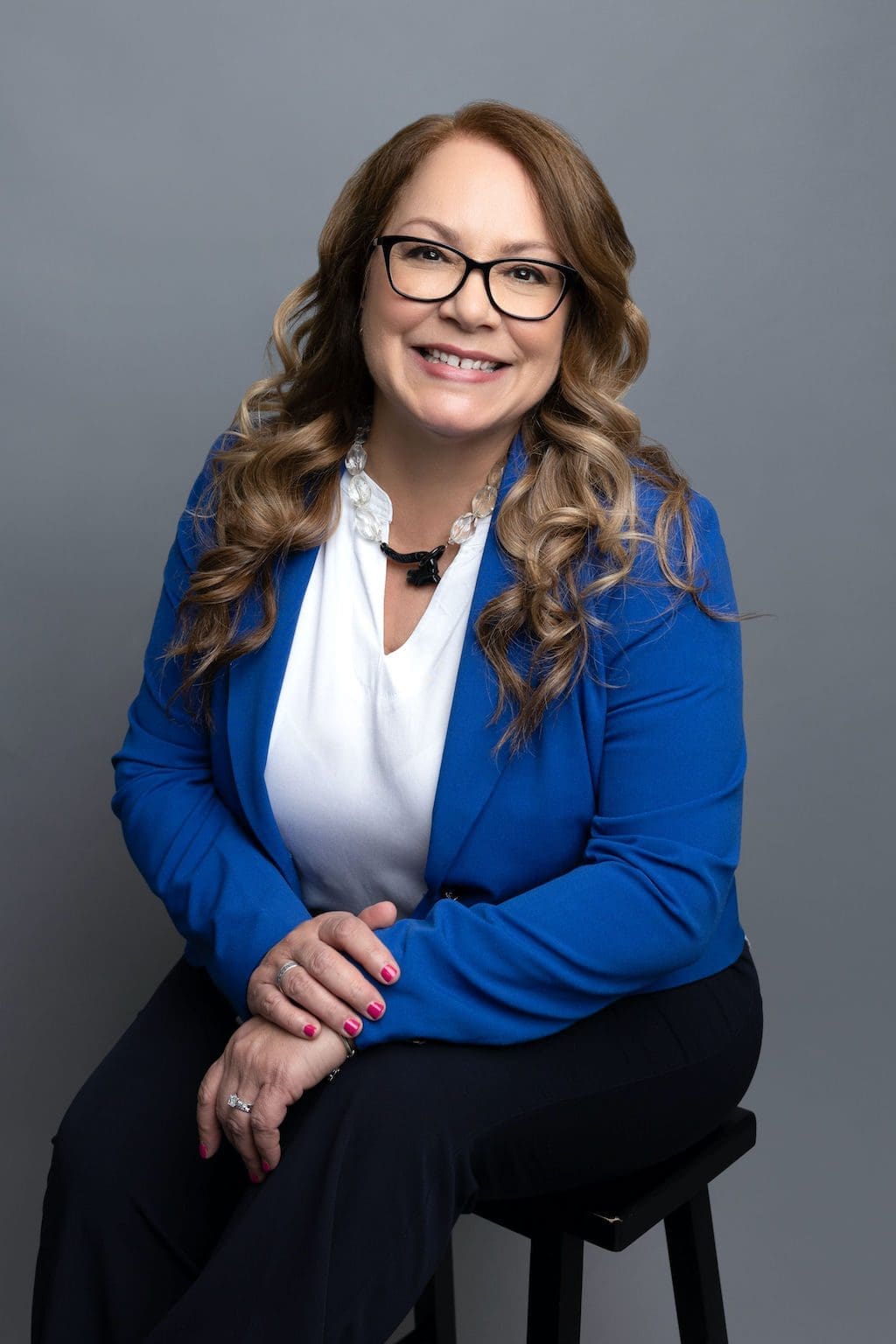 About Ruth Castro-Algarin
Ruth Castro-Algarin, our paralegal, is a recent addition to Jacksonville. They say home is where the heart is, and Jacksonville is where her heart and love, Martin, established home. She was born in scenic Geneva, NY (upstate NY near the finger lakes), raised in Long Island, NY, and for the past 40 years lived in Río Grande, Puerto Rico. She is blessed to be "Aunt Ruthy" to many nieces and nephews, some by family and others by friendship.
Ruth is the second of five siblings, raised by a single mother who worked as a seamstress. At a young age Ruth learned to sew dresses for her dolls and herself. Don't be fooled by the sweet smile, she is a tough cookie! To prove it she holds a law degree from the Interamerican University of Puerto Rico, a bachelor's degree from the University of Puerto Rico, School of Business Administration, Secretarial Sciences (today known as Administrative Assistant), and graduated High School in Río Grande, Puerto Rico.
During her school and college years she learned short-hand in both languages (Spanish and English), a long-forgotten form of dictation and transcription buried by technology. She loved reading and worked odd jobs, receptionist, secretary, and medical transcriptionist. Shortly before graduating from college, she started her first full-time job as a legal secretary at a law firm in San Juan, Puerto Rico. Two years into her career she decided to study law while working full-time, and the rest is history.
Today she holds a license to practice law in Puerto Rico (local and Federal Bar), she was a licensed Notary in Puerto Rico, and she holds a license as a Real Estate Broker in Puerto Rico.
When not working as a paralegal she enjoys spending time with her husband and dog Max (a rescue mix), spending time with family and friends, watching sports, solving puzzles, loves going to the movies, traveling, and relaxing at home.
She looks forward to making your 'life UNcomplicated enough'!
Sarah Johnson was born in The Big Easy (New Orleans, LA), where her parents started a non-profit in the inner city. She grew up dancing and playing softball – the best of both worlds. She has four older brothers, so she's not afraid to get dirty and she can throw a football like a pro!
In 2005, when her family moved to Jacksonville, she continued pursuing dance and went to Douglas Anderson School of the Arts for high school, as a dance major. After high school she took a year off from college and did an internship with a non-profit in downtown Jacksonville where they focused on community development. She enjoyed her time there and eventually went back to work full time as one of their staff members.
Sarah pursued school at Florida State College of Jacksonville where she received her Associate in Arts degree. After college she worked for a property management company where she was an amenity manager at a clubhouse in Jacksonville and then St. Augustine. She loves helping people, serving the community, and ensuring that everyone around her is flourishing.
She enjoys spending time with her husband (James) walking her dogs Blue and Savy (corgi and lab puppy), going to the beach, hanging out with friends, going to concerts, the springs, and spending time on her porch swing listening to music. Sarah is thrilled to help assist clients and the office in making life a little less complicated, because Life Is Complicated Enough®️.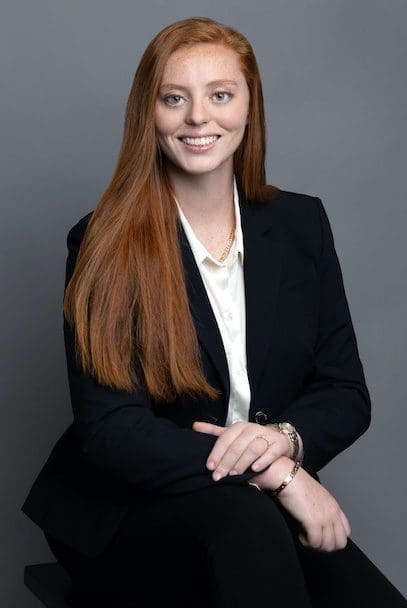 Jennifer Poston was raised right here at Jacksonville Beach, where she grew up playing multiple sports at a time before finding her passion in softball. She played on various travel teams, as well as traveling to the Netherlands to play representing a USA team in a tournament. During high school she helped her family open a business in Jacksonville Beach, where she worked while in school and playing softball. She obtained her Occupational Hearing Conservationist (OHC) Certification at 17, became an EMS Safety Instructor at 18, and filled the role of Operations Manager at the family business.
When Jennifer graduated high school, she received a softball scholarship to play NCAA Division II at Mars Hill University in North Carolina. In her junior year she transferred to play ball at the University in South Florida, St. Thomas University.
While attending St. Thomas University Jennifer continued to work for, and build, her family company. During her last year at St. Thomas, her family and her opened another business, where she was a managing partner. Jennifer held the responsibility of developing and implementing marketing strategies and the company's social media presence.
Jennifer graduated in May 2022 with a Bachelors of Art in Criminal Justice and a Minor in Political Science. Graduating among the top of her class Summa Cum Laude, Vice President of Alpha Delta Phi (STU Chapter of Alpha Phi Sigma Criminal Justice Honor Society) and as Secretary of the Criminal Justice Club at STU.
When not working as client coordinator, she enjoys spending time with her puppy, Shelby (a Weimaraner), spending time with her family, traveling, and working on her truck.